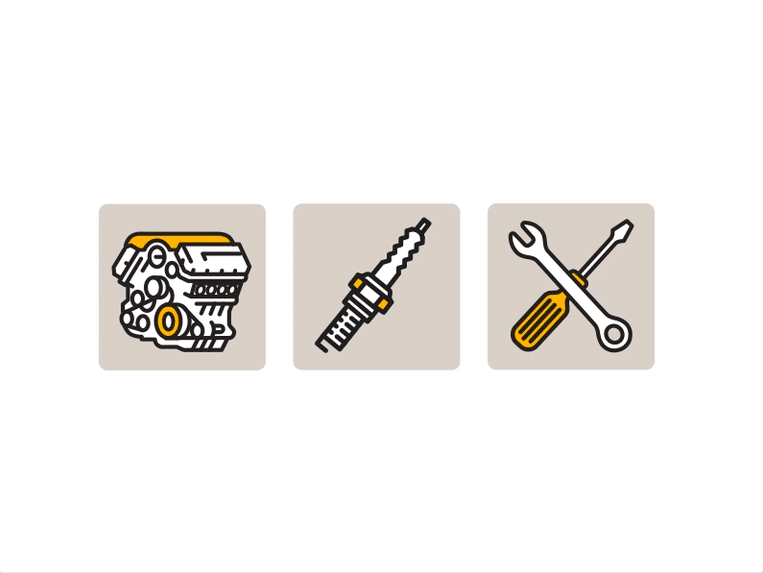 Looking for high-quality, cheap auto parts online can be challenging, especially when shopping with US retailers online from international locations. However, Shippn shoppers always look for the best places to shop, with auto parts near the top of every list.
As Shippn, we try to provide our shoppers worldwide with the best places to shop online for good deals and bargains. But, unfortunately, products from the stores we bring you are typically hard to find in your home country. And if you do find it, the price can be astronomical.
We'll tell you more about them below and why you might want to try one store over the other. We hope this list helps!
And remember, you can shop from one site or dozens. With Shippn, you can shop from as many places as needed. Moreover, you don't need to worry about paying separately for those boxes, which can increase your shipping expenses.
Once you've made your online purchases, you can send them to your Shippn host to be consolidated and shipped to your international address in one package. Using Shippn can save you nearly 80% on shipping costs and help you avoid any issues with customs.
AutoZone is a well-known household name for auto part stores in the U.S. They have a great selection of parts online and shops in nearly every town around the country.
October is a great time to shop with AutoZone to take advantage of their 20% off $100 offer with the savings code: DEALS4FALL. Autozone frequently holds sales and gives out deals and coupons for shopping online. Make sure you check them out!
Napa's name originates from the acronym for National Automotive Parts Association. And they've been around longer than AutoZone in many places, making Napa another household name in the auto parts industry.
Napa Online carries many of the top branded automotive parts sold in the U.S. Additionally, they offer ongoing deals which change from month to month. So hop online and check them out. You won't be disappointed.
Rock Auto's website is the barest minimum you might expect. However, they are also the absolute best place to shop for any part, regardless of the brand. Whatever you need, you'll find it here.
Their interface is simple and operates like a drill-down menu. You'll see what we're talking about when you shop online. While we put it last on our list, it's probably the place you should start!
Auto Parts Warehouse is a discount auto parts distributor with hard-to-find parts similar to RockAuto. If you've shopped online for parts before, you're probably aware of them.
One advantage of shopping with Auto Parts Warehouse is that orders over $50 are typically shipped for free – which saves you money sending goods to your host address.
Discount Auto Parts is another deep-discount store with a unique user experience. You can shop by part category on their homepage with parts represented visually. This can make identifying the right amount more straightforward.
Like Rock Auto, this site does not offer a lot of extra good-looking website fluff. But, you'll find whatever you need and get a great discount simultaneously.
We hope you find the parts you're looking for! Stay tuned for more insights on shopping online from the USA. And if you need further assistance setting up your Shippn U.S.-based address, you can contact our customer service any time at 1-740-848-5020
Remember to check the merchant's site to ensure your form of payment is accepted and review any other terms, conditions, or guidelines for purchases and shipping.

Shippn is a trusted community in package forwarding and assisted purchase services. We have delivered millions of packages to people just like you, living outside the United States of America, helping them secure the top sales across thousands of stores. You can simply deliver the package to us, and we will deliver it to you.
It is effortless to shop from abroad with Shippn. If you are still not a member of Shippn, you can register now, here.
Sign-up now and get your local address from anywhere in the world. Start shopping from more than 20 countries including the USA, let us deliver your order to you in 1-5 days regardless of where you live!
Use the "WELCOME15" code to get a $15 discount on your first order with Shippn.
If you have trouble ordering online we can shop on your behalf. We are able to purchase many hard-to-get products from various online retailers. You will pay using your Shippn account and we will purchase what you need.

Use the "BFM2022" code to get a 10% discount on your order with Buy For Me service, you can try it now, here.