Create a Buy For Me Order
Countries you can shop from Australia, Canada, France, Germany, Hong Kong, Japan, Malaysia, Singapore, Sweden, Switzerland, Turkey, United Kingdom, United States of America
Submit Your Request
It's simple! Tell us what you want and sit back while you wait for your personal shoppers to
complete your purchase request
Copy the item link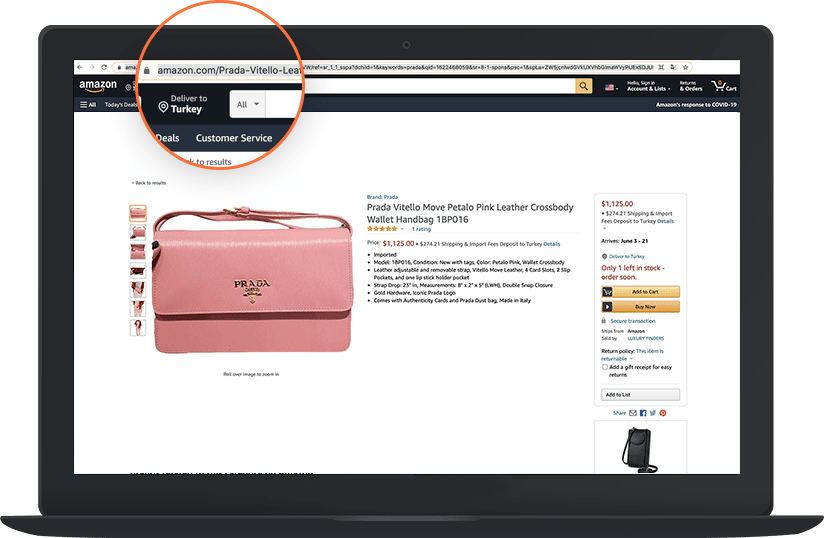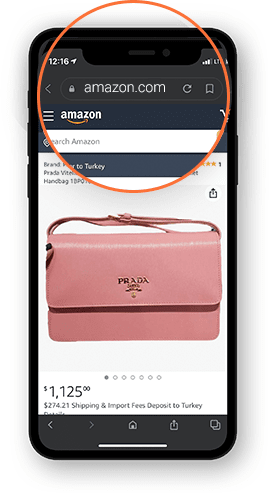 Paste the link and add item details (like color, size etc.)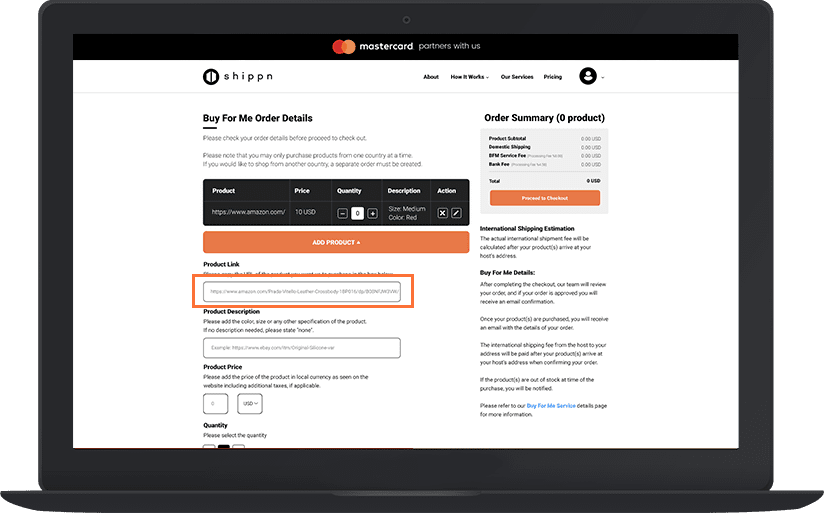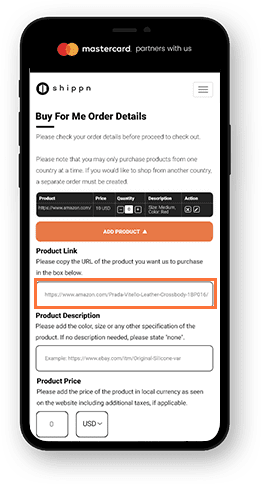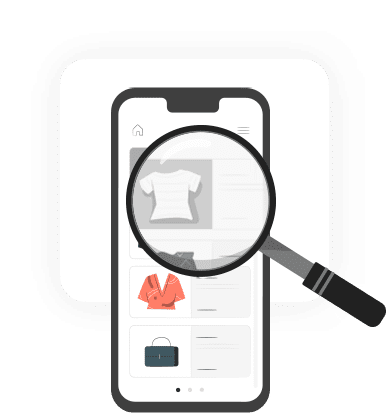 We will review your order and complete the purchase.
As soon as we receive your "Buy For Me" request, your personal shopper will go to merchant's website and complete your order. If the item is out of stock or the price of the item is different than what you submitted, we will immediately notify you.
Once your order arrives at your host, you will be notified to ship your item.
Your host will check your package to make sure all is well and enter the weight and dimensions of your package so that the shipping rate will be ready for your confirmation.
Once the Host receive the item, we place it into your mailbox
for you to ship whenever you are ready.
Once your package has been delivered, the Host will inspect the items to ensure the order is correct and nothing was damaged in transit. Our hosts will provide you the exact measurements of your package for you to calculate the international shipment cost. Once this inspection has been completed, your package will be placed into your Shippn mailbox and you will be notified. You will then be able to schedule mail out for your package to your destination of choice and shipping charges for this service will be applied upon mail out. You can also request an additional service if you need.