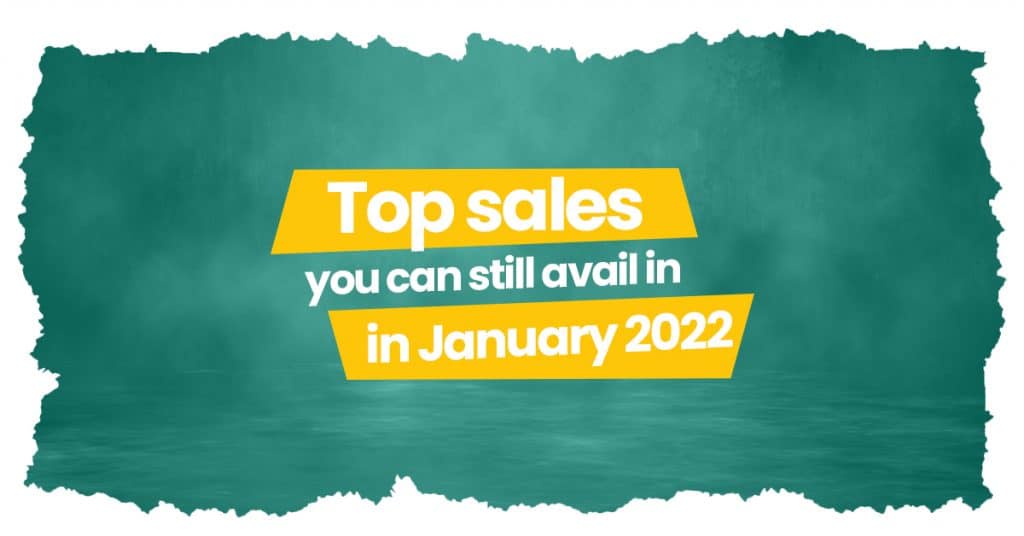 Christmas 2021 was a blast, and the New Year kept most of us very busy. But all of that hustle and bustle made many of us miss the sale offers on our favorite items. Well, if it's any consolation, you are not the only one who missed the Christmas and New Year Sales! We have done the hard work finding all the best deals still available for your shopping pleasure.
The best of these deals would let you buy as much as 70% off on various items. Rush ahead and start browsing through these top sales.
Adidas Sale – Up to 60% off

The top footwear and sportswear brand is offering up to 60% off on shoes, socks, bags, t-shirts, shorts, and more. You can simply gift a sneaker to your loved one or buy a bag for yourself while the sale is still on. Regardless of who you are buying for, you can make do for Christmas now. Grab this sale here
Williams Sonoma Sale – Up to 70% off
Williams Sonoma is the unofficial heaven for cooking experts and foodies looking to get their hands dirty in the kitchen. From knives to shelves and from Spatulas to towels, you name it, and they have it. The clearance sale would only last as long as the items are available, so hurry up! Grab this sale here
Blue Bella Sale – Up to 70% off
Since we are picking only the best for you, we couldn't bring you anything but the best in lingerie either. Blue Bella winter sale is still up and running as long as the stock lasts. Get the spark on in your private life with the latest lingerie designs. Grab this sale here
TRX Training Sale – Up to 17% off
TRX is synonymous with fitness training, and this season TRX has brought you the best fitness equipment set that doesn't require weight lifting. The mount-on bundle packs can be used at home or at work to help you stay fit and healthy. Grab the sale here
Sand and Sky Sale – Up to 20% off
Like many other brands on this list, Sand and Sky need no introduction when it comes to cosmetics and skincare products. Offering up to 20% discount on all clearance stock, this sale would be live and kicking until the products last. Don't wait for tomorrow and start your shopping experience now. Grab the sale here
How does Shippn help you secure a product on sale?
Shippn is a trusted community in package forwarding and assisted purchase services. We have delivered millions of packages to people just like you, living outside the United States of America, helping them secure the top sales across thousands of stores. You can simply deliver the package to us, and we will deliver it to you.
It is very easy to shop from abroad with Shippn. If you are still not a member of Shippn, you can register now, here. Sign-up now and get your local address from anywhere in the world. Start shopping from more than 20 countries including the USA, let us deliver your order to you in 1-5 days regardless of where you live!
If you have trouble ordering online we can shop on your behalf. We are able to purchase many hard-to-get products from various online retailers. You will pay using your Shippn account and we will purchase what you need.
Use the "BFM2022" code to get a 10% discount on your order with Buy For Me service, you can try now, here.