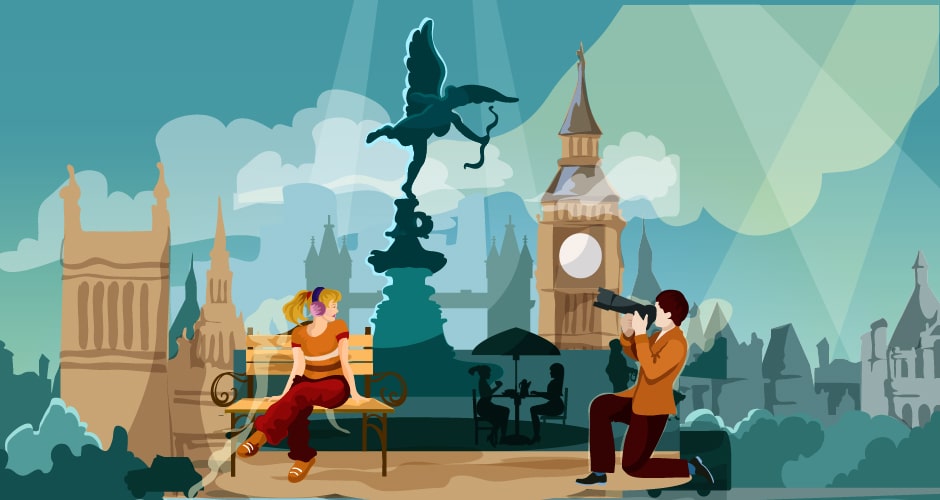 Like the British rain, E-commerce in the UK is an ongoing process and with the world shopping virtually everything off the internet now, the possibilities seem endless too. The United Kingdom is one of the leading shoppers in the world with an above-average buying power and high wages. With 82% of the United Kingdom's 63,000,000 population, the market is a sinkhole for global products.
As per an online survey's stats, the UK spends an estimated Euro 157 Billion on shopping online every year. And also per a survey, most of this money is spent on buying clothes and fashion accessories, making it one of the heftiest spenders on clothes.
UK Buyers, meet the US market
To make it an interesting fit, let's take one of the largest online markets of the same categories. The United States of America has it all online! Take Amazon, for instance. If you're a regular Amazon customer, you might've noticed and even purchased something from its popular private label brand, AmazonBasics. What you might not have noticed is how swiftly Amazon is pushing into other categories, with a special emphasis on fashion.
Amazon sells a whopping 76 private label brands, and more than half of them are in the women's, men's, and children's clothing categories. What a treat for the UK shoppers! An average Brit spends more than 1000 pounds a year on clothes; that's 400 pounds more than the French, who are crazy about fashion!
In a parallel world where hard questions exist, there is the question of shipping. Since most of these brands shelve out better quality products in the US or are available on Amazon, how do people get them so easily on their doorsteps? Plus, there is the matter of shipping costs, customs, hidden charges, freight maintenance, warehouse expenses, delivery services, third party charges, and international shipping fines, as the cherry on top! So what exactly do people do to get a reliable consolidation and mediation service that can get them the authentic product, in time?
How to ship your American Dream to the UK?
Enter, Shippn. Shippn is a trusted community marketplace for people to be able to shop from anywhere in the world. Shippn hosts help shoppers from all around the world to have a local address in every country and shop conveniently like there are no borders.
Shippn has it all; all your favorite products from your favorite stores, a shopping cart to take you around multiple online shops, a calculator for literally all your expenses, and a competent CSR team to guide your product through to you!
If you're in the UK and you have your eyes set on a product in the US, don't fret too long; it will be on your doorstep in a mere few clicks!
It is very easy to shop from abroad with Shippn. If you are still not a member of Shippn, you can register now, here. Sign-up now and get your local address from anywhere in the world. Start shopping from more than 20 countries including the USA, let us deliver your order to you in 1-5 days regardless of where you live!
If you have trouble ordering online we can shop on your behalf. We are able to purchase many hard-to-get products from various online retailers. You will pay using your Shippn account and we will purchase what you need.
Use the "BFM2022" code to get a 10% discount on your order with Buy For Me service, you can try it now, here.