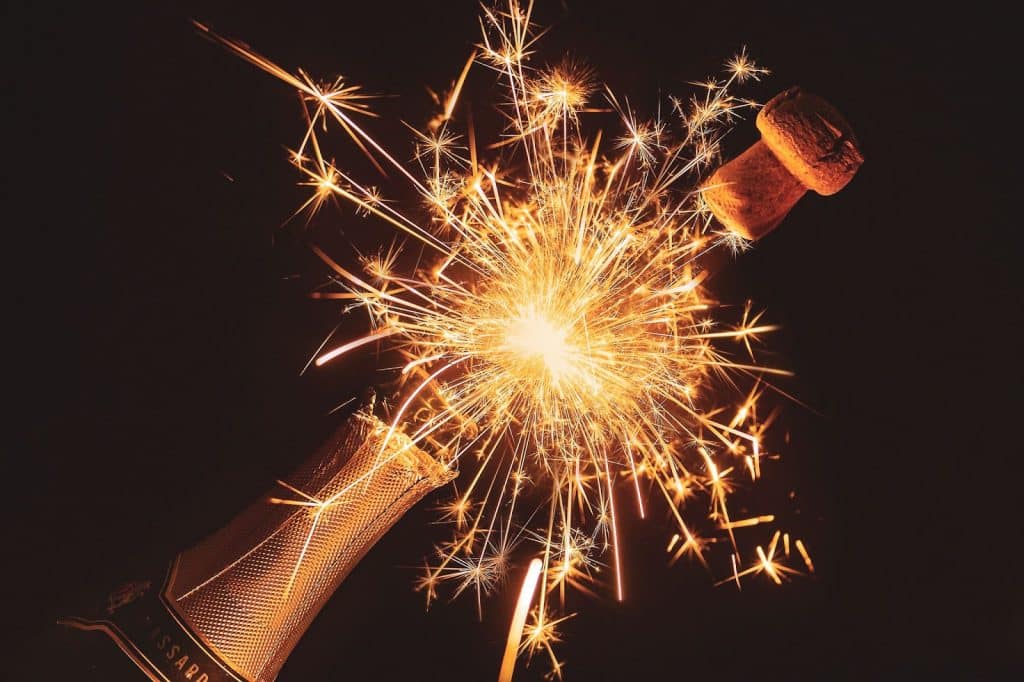 What Is New Year's Day About?
New Year's Day celebrations usually begin on New Year's Eve, the last day of the old year. Many people stay up till midnight to welcome the New Year with drinks and loud noises—noisemakers, firecrackers, or even a hammer and anvil. People around the world have special dishes and customs which are supposed to bring luck and prosperity in the coming year. This is also the time to make resolutions and set up your new calendar or planner.
Where to Find New Year's Day Deals?
New Year's is the perfect time to hunt for bargains. Sales are slow after the Christmas shopping season, and retailers are eager to make deals. They also want to clear out last year's stock to make way for new merchandise. Most stores are closed on New Year's, but you can find terrific values online.
Macy's is one of many retail stores that discounts heavily on New Year's Day. Last year, they offered 60% off sale items, plus another 20% if you used their promo code.
Serious geeks love New Egg because they carry a huge selection of electronics, computers, and gaming equipment, including computer parts. Prices are competitive year-round and even better at their Year-End Clearance. Last year discounts were as high as 60%.
Do you need a new mattress? Last year, Tempur-Pedic offered 30% off selected models. Other vendors that discounted mattresses for New Year's included Tuft & Needle, Helix Sleep, and Mattress Firm.
Start the new year by redecorating with clearance sale finds. At last year's End-of-Year Clearance sale, Wayfair took up to 60% off household goods throughout the store.
Save an additional 40% off Warrior Storm and Vision Suits through 1/30/22.
Save 10% off all orders and get free shipping too with code HOLIDAY50, now through 1/15/22.
Save 15% off all purchases with code JBHOLIDAY15 12/13-1/2 only.
Save 40% off everything with code NYE40 from December 27 through January 2 only.
What We Like About New Year's Day?
New Year's Day is often seen as a time for a fresh start. If you gained weight last year, or spent too much, or didn't work hard enough, the New Year offers a clean slate so you can start over. Many people spend the day listing their New Year's resolutions— a list of ways they're hoping to improve in the coming year.
A History of New Year's Day
Not everyone celebrates New Year's on the same day. You probably know that both the Chinese New Year and the Jewish New Year occur at different times. In the West, where we use the Roman calendar, New Year's Day is always January 1. The first Roman New Year's Day was celebrated in 45 B.C when Julius Caesar introduced an accurate calendar based on cycles of the sun. It is still known as the Julian calendar.
The first month of the year was named January after Janus, the god of beginnings and transitions. The Julian calendar was an improvement, but still not accurate enough.
The error only came to 11 minutes a year, but after several centuries the calendar was off by enough to be confusing. People celebrated New Year's Day near January 1, but not always on it. In the 1570s, Pope Gregory XIII ordered a new calendar to be drawn up. That calendar, known as the Gregorian calendar, is the one we still use today.
This holiday season, get yourself and your family the best deals from the best stores in the US. Almost all of the US stores have launched their holiday sales, but not all of them deliver worldwide. So shop with Shippn to get your shopping spree shipped internationally.
It is very easy to shop from abroad with Shippn. If you are still not a member of Shippn, you can register now, here. Sign-up now and get your local address from anywhere in the world. Start shopping from more than 20 countries including the USA, let us deliver your order to you in 1-5 days regardless of where you live!
If you have trouble ordering online we can shop on your behalf. We are able to purchase many hard-to-get products from various online retailers. You will pay using your Shippn account and we will purchase what you need.
Use the "ENDOF2021" code to get a 5% discount on your order with Buy For Me service, you can try now, here.