As global shopping expands, the cherry red fashion trend is taking center stage in the Fall/Winter 2023 season. This vibrant and bold color brings a touch of glamour and sophistication to your wardrobe. From making a statement with a cherry red double-breasted blazer to exuding elegance in a slinky cherry red skirt, this trend is a head-turner.
Discover Cherry Red Fashion Globally with Shippn
Shippn, the global shopping platform, makes it easy to explore and acquire cherry red fashion pieces from top brands and retailers worldwide. This platform connects you to a vast network of boutiques and designers, ensuring you access the best cherry red garments to enhance your style this season.
Notably, the Miu Miu slingback heel shoe in cherry red, showcased at Paris Fashion Week, defines elegance. At about $1,220, these heels are stylish, comfortable, and perfect for upgrading your office look.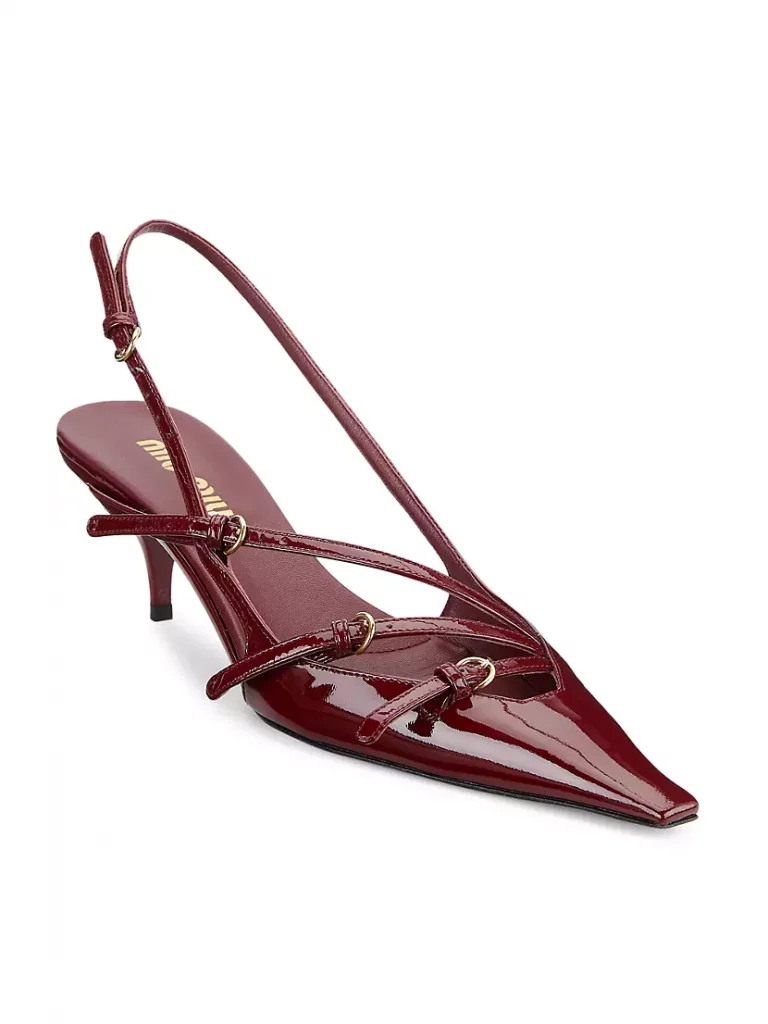 Cherry Red Heels: A Global Fashion Statement
Valentino Garavani Slingback Pumps
In the realm of luxury, the cherry red Valentino Garavani VLogo Signature slingback pumps, priced at $1,480, are a must-have. They are the epitome of luxury and sophistication.
YSL Lee Slingback Pumps
For a fusion of style and functionality, the cherry red YSL Lee Slingback Pumps in patent leather, costing $1,150, are ideal. These shoes blend practicality with high fashion, making them a great choice for various occasions.
Carel Paris Slingback Pumps
Carel Paris presents an affordable yet stylish option with their Pêche patent-leather slingback pumps for $418. They offer elegance at a more accessible price point.
Enhance Your Wardrobe with Cherry Red Fashion
Global shopping allows you to integrate cherry red into your wardrobe with these exquisite items:
Double-breasted Blazers: A cherry red double-breasted blazer is a bold statement piece. Pair it with a black dress or skirt for a modern, chic look.
Slinky Skirts: A cherry red slinky skirt is perfect for evenings. Match it with a black top and heels for an elegant outfit.
Fluid Dresses: A cherry red fluid dress is versatile. Wear it with heels and jewelry for formal events, or go casual with sandals and a denim jacket.
Cashmere Knitwear: A cherry red cashmere sweater is both stylish and cozy. It pairs well with jeans or leggings for a relaxed yet fashionable look.
Global Shopping with Shippn: Access Cherry Red Fashion Worldwide
Shippn makes global shopping a breeze, helping you discover and purchase cherry red fashion from across the globe. Browse an extensive collection of cherry red items from famous brands and retailers comfortably from home. Shippn guarantees smooth delivery right to your doorstep.
Embrace the energy of cherry red this season and upgrade your wardrobe with the help of Shippn, your portal to the world of global fashion.