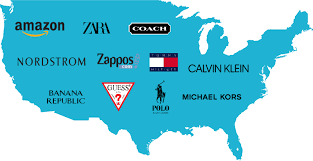 International shopping and shipping has become very popular over the last decade or so. In fact, according to some studies.The average American spends $1,500 per year on foreign goods. This trend continues to increase every day but shopping for products from international brands can be a tricky endeavor, especially if you live in the United States. 
With so many different countries, currencies, and customs regulations to keep track of, it can be difficult to make sure you're getting the best deals without running into any unexpected issues. The good news is that with a few tips and tricks, buying from international brands is easier than ever.
It's important to note that international shopping isn't cheap. There are several things you should consider before purchasing anything abroad. For example, shipping costs vary depending on where you live in the United States. Also, taxes and duties are often added at customs.
This guide to international shopping from the USA will help you save time and money, and ensure that your shopping experience is smooth and stress-free. We'll cover everything from researching the best international stores to navigating customs and delivery.
Let's start with the introduction of International shipping,
What is International Shipping?
International shipping from the USA refers to the process of transporting goods from the United States to other countries around the world. This can be done by various means, including by sea, air, and land. The specific method used will depend on several factors, such as the size and weight of the goods being shipped, the distance they need to travel, and the time constraints involved. International shipping can be a complex process, involving multiple parties and regulations, but it is an important aspect of global trade and commerce.
These are the steps you had to take before Shopping in the USA
1. Researching International Shipping Options

The first step to successfully international shopping from the USA is researching international shipping options. There are a variety of international shipping companies that offer service to the USA.The rules and regulations of international shipping vary widely.
It is important to understand the costs, delivery times, and restrictions associated with international shipping to ensure that you are getting the most efficient, cost-effective service. Researching international shipping options is the key to a successful international shopping experience.
2. Understanding Customs, Tariffs, and Sales Taxes

When shopping internationally from the USA, it is important to understand customs, tariffs, and sales taxes, as these can affect the cost of your purchases and the ease with which you are able to bring your items into the country. Here is a brief overview of these three concepts:
Customs is the government agency responsible for regulating the flow of goods, including animals, personal effects, and hazardous items, into and out of a country. Customs is responsible for collecting duties and taxes on imported goods, and for enforcing regulations regarding the import and export of goods.

Tariffs are taxes that are imposed on imported goods by a government. These taxes are typically based on the value of the imported goods and can vary depending on the type of goods being imported. Tariffs are typically used to protect domestic industries by making imported goods more expensive and less competitive in the domestic market.

Sales tax is a tax that is levied on the sale of goods and services within a jurisdiction. The rate of sales tax varies by location, and it is typically collected by the seller at the time of the sale and then remitted to the government. Sales tax is typically based on the price of the goods or services being sold. It is often added to the purchase price at the time of sale.
Understanding customs, tariffs, and sales taxes is important for shoppers as these taxes and fees can have a significant impact on the cost of goods and services.It is important to be aware of them in order to make informed purchasing decisions.
Once you've found the product you'd like to buy from an international retailer, the next step is to figure out how much it will cost to have it shipped to you. The cost of shipping internationally will vary depending on the weight and size of your package, as well as its final destination. Some carriers may also include additional fees for international shipments such as fuel surcharges, taxes, customs duties, and other fees.
Finding and comparing shipping costs can be tricky, but it's worth it for the extra savings. Start by looking at the retailer's shipping policies and estimated shipping prices. Then, take a look at their competitors' prices to find the best deal. Finally, consider using a shipping forwarding service to get your purchase to you for an even lower cost. With a bit of research, you'll be able to find the best cheap international shipping for your purchase.
4. Choosing the Right Currency Conversion Rates

When shopping online from the USA, you'll need to consider the currency conversion rates. Different retailers will charge different rates, so it's important to compare options and look for the best rate to get the most value for your money.
When considering the exchange rate, look for a market rate that's close to the mid-market rate for the currency you're converting to. This will help you get the best value for your purchase. Keep in mind that the rate may change regularly, so it's important to keep track of the current exchange rate when making purchases.
5. Learning About Local Payment Options

One of the most important steps to successfully shopping internationally from the USA is to learn about the different payment options available in the country you're shipping to. Many countries have their own domestic payment systems, so it's important to research these before making your purchase. For example, in China, AliPay and WeChat Pay are widely used, while in Brazil, Boleto Bancário is widely popular. Knowing which payment options are accepted by the vendor you're shopping from will help you complete your purchase quickly and efficiently.
Cross-border shopping deals can be found all over the world, and the USA is no exception. With the rise of e-commerce and global shipping, taking advantage of international shopping from the USA has never been easier. By following a few simple steps, shoppers can take advantage of deals in other countries and save big on purchases.
When comparing prices, look for retailers that offer free or reduced-cost international shipping, as well as those offering discounts for larger orders. Additionally, check for any local tax or customs fees that may apply. With the right research and preparation, you can find deals on items you wouldn't be able to get in the US and save a lot of money in the process.
7. Following International Shipping Laws

When shipping internationally, it's important to understand and abide by the laws and regulations of the destination country. Depending on the country, there may be restrictions on what items can be shipped, as well as the size and weight limits, taxes, and duties. Additionally, you may need to provide detailed paperwork for customs clearance.
Failure to comply with international shipping laws can result in delays, fines, and other penalties. Research the requirements for each country you're shipping to and make sure you're following the rules.
8. Keeping Track of Your Packages

Keeping track of your packages is especially important when you're shopping from another country, as they may take longer to arrive. Fortunately, there is a variety of ways to track your packages and make sure they arrive safely.
The most popular option is to use a tracking number, which is provided by the shipping service once you purchase your item. The tracking number will allow you to view the status of your shipment and the estimated delivery date.
Conclusion

In conclusion, shopping overseas from the USA has many advantages and can open up a world of new possibilities. There are options available to make the process easier, such as using a forwarding service or finding a local store that ships internationally.
It's important to research any fees or taxes associated with international purchases before ordering to ensure an optimal shopping experience. Taking the time to properly research a product, shipping options, and currency conversions can result in a successful international shopping experience.

Shippn is a trusted community in package forwarding and assisted purchase services. We have delivered millions of packages to people just like you, living outside the United States of America, helping them secure the top sales across thousands of stores. You can simply ship the package to our hosts' addresses, and they will forward it to you.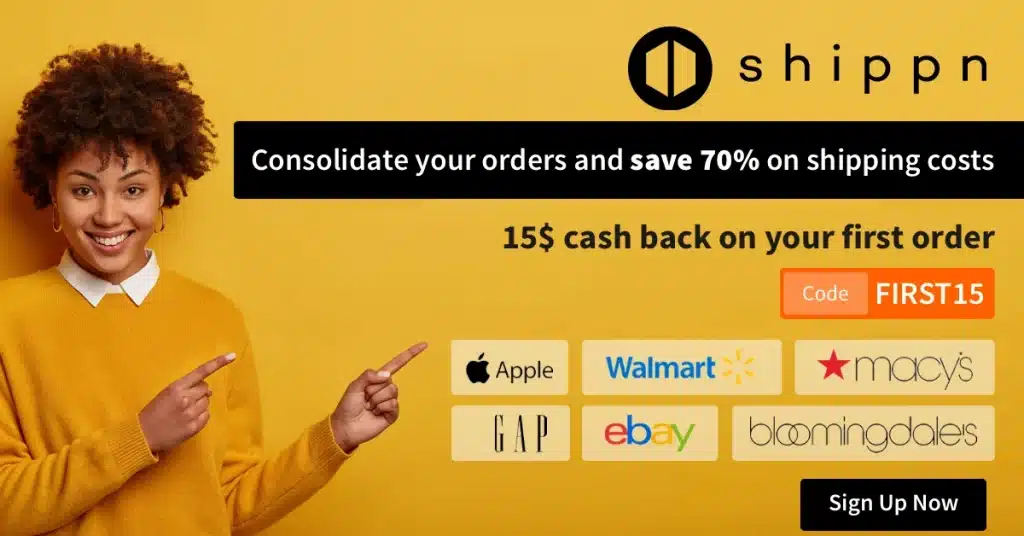 It is effortless to shop from abroad with Shippn. If you are still not a member of Shippn, you can register now, here.