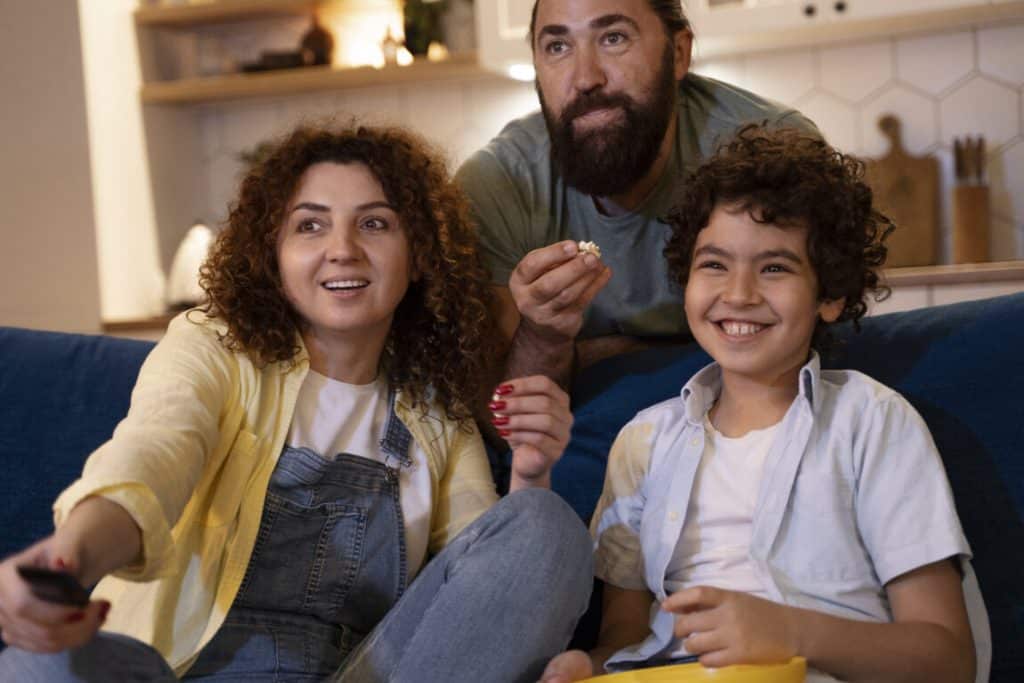 If you want to spend New Year's Eve with your family at home and do classic activities, you can add a Christmas-themed movie to your list! However, if you can't think of a good new year movie idea, it is possible to enjoy the night with your family by choosing a Christmas-themed movie in the style you want from the movie list we have prepared for you!
1- The Christmas Chronicles
The story of sister and brother, Kate and Teddy Pierce, whose Christmas Eve plan to catch Santa Claus on camera turns into an unexpected journey that most kids could only dream about.
2- Holidate
Fed up with being single on holidays, two strangers agree to be each other's platonic plus-ones all year long, only to catch real feelings along the way.
3- A Boy Called Christmas
In this origin story of Father Christmas, an ordinary boy (with a loyal pet mouse and a reindeer at his side) sets out on an extraordinary adventure to find his father who is on a quest to discover the fabled village of Elfhelm.
4- Klaus
A simple act of kindness always sparks another, even in a frozen, faraway place. When Smeerensburg's new postman, Jesper, befriends toymaker Klaus, their gifts melt an age-old feud and deliver a sleigh full of holiday traditions.
5- Arthur Christmas
Santa's clumsy son Arthur sets out on a mission with Grandsanta to give out a present they misplaced to a young girl in less than two hours.
6- The Polar Express
On Christmas Eve, a young boy embarks on a magical adventure to the North Pole on the Polar Express, while learning about friendship, bravery, and the spirit of Christmas.
7- Elf
Raised as an oversized elf, Buddy travels from the North Pole to New York City to meet his biological father, Walter Hobbs, who doesn't know he exists and is in desperate need of some Christmas spirit.
8- Home Alone
An eight-year-old troublemaker, mistakenly left home alone, must defend his home against a pair of burglars on Christmas eve.
9- The Family Stone
An uptight, conservative businesswoman accompanies her boyfriend to his eccentric and outgoing family's annual Christmas celebration and finds that she's a fish out of water in their free-spirited way of life.
10- A Castle of Christmas
To escape a scandal, a bestselling author journey to Scotland, where she falls in love with a castle – and faces off with the grumpy duke who owns it.