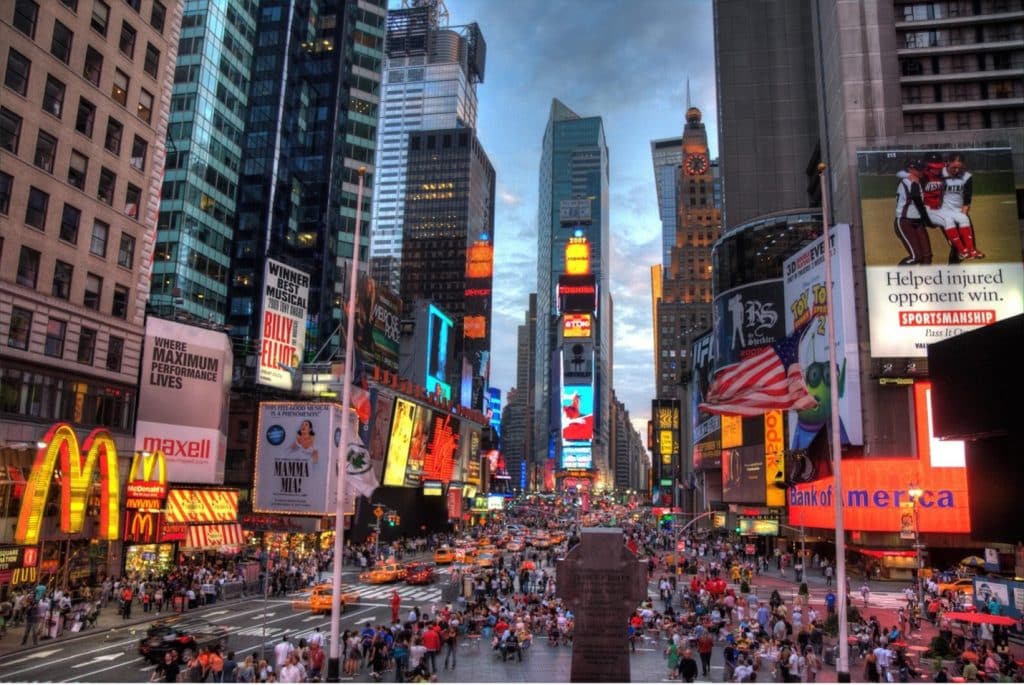 The most fashionable clothes, accessories, and shoe brands in the US. It won't be hard to find the trendiest clothes and accessories from this list we have compiled for you.
This article presents you with the most popular online stores in the US. It's easy to get what you want from the US with Shippn!
Get your free Shippn address and let us deliver your order to you in 1-5 business days regardless of where you live! Shippn makes it fast and convenient to have US products shipped to your choice of address.
Now, start to discover US brands:
Top US Fashion Brands
Abercrombie & Fitch
Aeropostale
Adidas
American Eagle
Armani Exchange
Bloomingdale's
Bluefly
Eastbay
Forever21
Gucci
Guess
Harley-Davidson
Macy's
Michael Kors
Neiman Marcus
Net-a-Porter
Nike
Nine-west
Ralph Lauren
Saks Fifth Avenue
Swarovski
Uniqlo
Urban Outfitters
Vans
Victoria's Secret
Zappos
Top US E-commerce Sites
Amazon.com
Bestbuy.com
Ebay.com
Walmart.com
Wayfair.com
Learn more about the Shippn prices before you order, and you can choose DHL, FedEx, or TNT to have your items shipped.

Need to shop from US and ship to Israel? Use Shippn to get a local address in the US and ship your purchases to Israel
Shipping to the US is easy with Shippn. Our hosts ship your products with express carriers like DHL, FedEx, or UPS.
Shipping Rates to Israel
Shippn provides safe and affordable shipping from the US to Israel. Whether you are a business or sending a personal package, you can easily save up to 70% on your international shipping costs by way of accessing our group buying power.
Click here and estimate your shipping costs.
Type of Shipment US to Israel
Not all types of shipments are created equal. Shipping a television will require different paperwork, duties, and taxes than shipping an accounting statement, for example.
Here is a list of the most common types of shipments:
Documents Only
Gifts
Personal Effects / Personal belongings
Food, Chocolate, Candies
Samples
Advertising material
Repaired Equipment
Temporary imports (i.e. trade shows, exhibits, etc)
Permanent or Sold Goods
Prohibited & Restricted Imports US to Israel
Prohibited goods are not allowed entry into Israel, while restricted goods may enter but must abide by quantity limitations or other rules.
Prohibited items Products US to Isreal
Non-kosher meats and meat by-products
Tobacco products and tobacco substitutes
Previously used beekeeper equipment
Packing sacks that were used to carry plant material
Live organisms
Motor skateboards
Devices that disrupt laser speed meters
Offensive and indecent goods and films
Explosives and flammable materials
Gun-like or pen-like shooting devices
Tear gas and mace containers in the shape of a shooting device
Swords, spears, and offensive knives
Materials used to prepare or consume illicit drugs
Counterfeit or forged documents and currency
Goods used for violence, racism, or terrorism
Goods identified with signs of a terrorist group
Restricted Products US to Israel
Tickets and advertising materials for gambling and lotteries
Alcoholic beverages
Perfumes
Foodstuffs and supplements
Plants and seeds
Baby monitors, mobile and smartphones, remote controls
Questions about Shipping from the US to Israel
Can I ship to Israel?
Shipping to Israel from the US can take between 3-5 business days through the fastest carriers available on the Shippn platform.
Find out how fast the Shippn trusted carriers can get your shipment delivered to Israel by getting a quote now.
For other questions, you can contact Shippn teams.