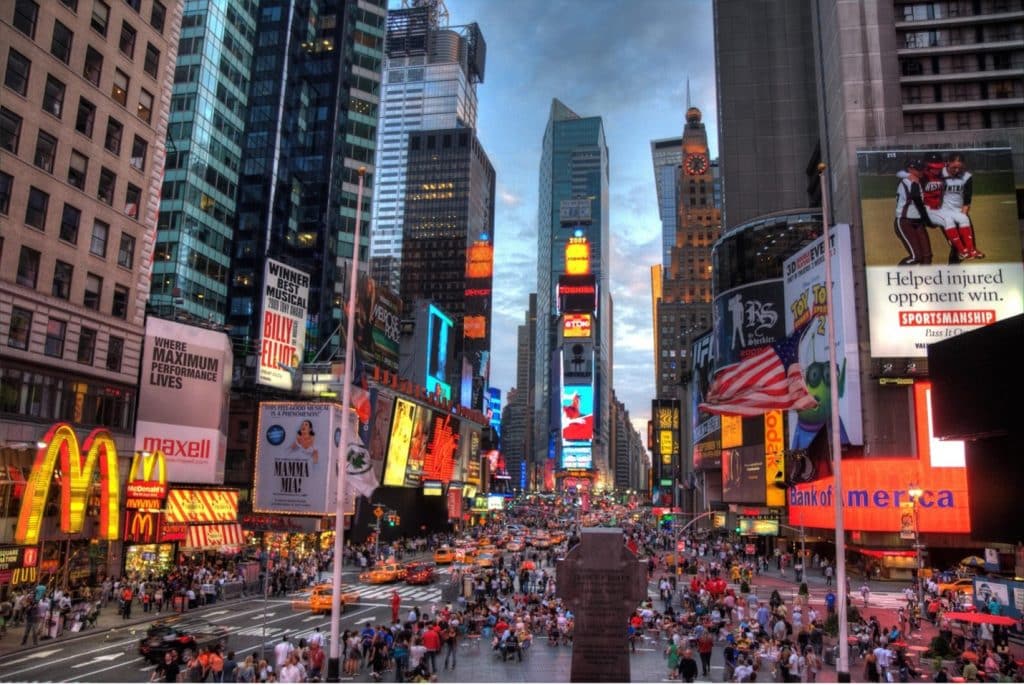 The most fashionable clothes, accessories, and shoe brands in the US. It won't be hard to find the trendiest clothes and accessories from this list we have compiled for you.
This article presents you with the most popular online stores in the US. It's easy to get what you want from the US with Shippn!
Get your free Shippn address and let us deliver your order to you in 1-5 business days regardless of where you live! Shippn makes it fast and convenient to have US products shipped to your choice of address.
Now, start to discover US brands:
Top US Fashion Brands
Abercrombie & Fitch
Aeropostale
Adidas
American Eagle
Armani Exchange
Bloomingdale's
Bluefly
Eastbay
Forever21
Gucci
Guess
Harley-Davidson
Macy's
Michael Kors
Neiman Marcus
Net-a-Porter
Nike
Nine-west
Ralph Lauren
Saks Fifth Avenue
Swarovski
Uniqlo
Urban Outfitters
Vans
Victoria's Secret
Zappos
Top US E-commerce Sites
Amazon.com
Bestbuy.com
Ebay.com
Walmart.com
Wayfair.com
Learn more about the Shippn prices before you order, and you can choose DHL, FedEx, or TNT to have your items shipped.

Need to shop from US and ship to Germany? Use Shippn to get a local address in the US and ship your purchases to Germany
Shipping to the US is easy with Shippn. Our hosts ship your products with express carriers like DHL, FedEx, or UPS.
Shipping Rates to the US
Shippn provides safe and affordable shipping from the US to Germany. Whether you are a business or sending a personal package, you can easily save up to 70% on your international shipping costs by way of accessing our group buying power.
Click here and estimate your shipping costs.
Type of Shipment US to Germany
Not all types of shipments are created equal. Shipping a television will require different paperwork, duties, and taxes than shipping an accounting statement, for example.
Here is a list of the most common types of shipments:
Documents Only
Gifts
Personal Effects / Personal belongings
Food, Chocolate, Candies
Samples
Advertising material
Repaired Equipment
Temporary imports (i.e. trade shows, exhibits, etc)
Permanent or Sold Goods
Prohibited & Restricted Imports US to Germany
Certain goods are prohibited from entering Germany and others have restrictions. Prohibitions and restrictions are in place to protect children, minors, and German citizens, protect the German constitution and abide by international trade agreements.
Here's an abbreviated list of items that are prohibited or restricted from shipping to Germany. An extensive list can be found here.

Prohibited Products US to Germany
Potatoes
Caviar from sturgeon
Vitamin and dietary supplements are considered to be medicinal supplements to treat diseases and illnesses
Animal products, including milk and cheeses
Pornographic and obscene material
Material with violent and anti-democratic messages
Material that depicts violence or disparages symbols of the German state or government
Counterfeit items
Electric shock devices

Restricted Products US to Germany
Medicines and narcotics
Rough diamonds (a valid Kimberly Certificate required)
Skins and products from dogs, cats, and seals
Cannabis (valid permit required from Health Canada)
Fireworks
Works of Cultural Heritage
Weapons and ammunition
Questions about Shipping from the US to Germany
How long does it take to ship to Germany from the US?
Shipping to Germany from the US can take between 2-5 business days through the fastest carriers available on the Shippn platform.
Find out how fast the Shippn trusted carriers can get your shipment delivered to Germany by getting a quote now.
For other questions, you can contact Shippn teams.