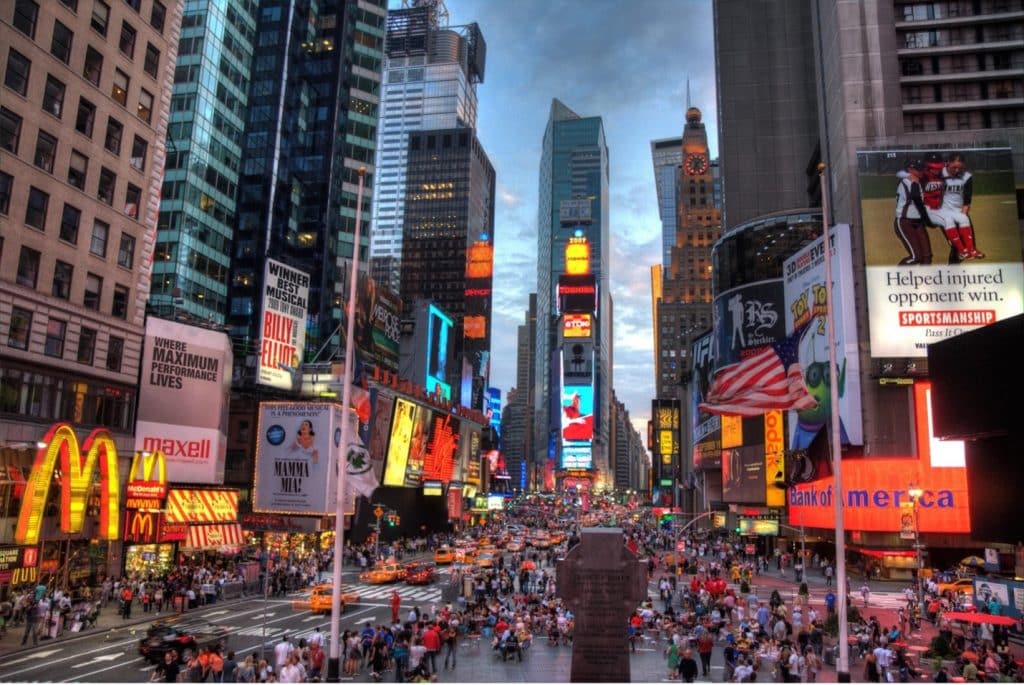 The most fashionable clothes, accessories, and shoe brands in the US. It won't be hard to find the trendiest clothes and accessories from this list we have compiled for you.
This article presents you with the most popular online stores in the US. It's easy to get what you want from the US with Shippn!
Get your free Shippn address and let us deliver your order to you in 1-5 business days regardless of where you live! Shippn makes it fast and convenient to have US products shipped to your choice of address.
Now, start to discover US brands:
Top US Fashion Brands
Abercrombie & Fitch
Aeropostale
Adidas
American Eagle
Armani Exchange
Bloomingdale's
Bluefly
Eastbay
Forever21
Gucci
Guess
Harley-Davidson
Macy's
Michael Kors
Neiman Marcus
Net-a-Porter
Nike
Nine-west
Ralph Lauren
Saks Fifth Avenue
Swarovski
Uniqlo
Urban Outfitters
Vans
Victoria's Secret
Zappos
Top US E-commerce Sites
Amazon.com
Bestbuy.com
Ebay.com
Walmart.com
Wayfair.com
Learn more about the Shippn prices before you order, and you can choose DHL, FedEx, or TNT to have your items shipped.

Need to shop from US and ship to Australia? Use Shippn to get a local address in the US and ship your purchases to Australia
Shipping to the US is easy with Shippn. Our hosts ship your products with express carriers like DHL, FedEx, or UPS.
Shipping Rates to Australia
Shippn provides safe and affordable shipping from the US to Australia. Whether you are a business or sending a personal package, you can easily save up to 70% on your international shipping costs by way of accessing our group buying power.
Click here and estimate your shipping costs.
Type of Shipment US to Australia
Not all types of shipments are created equal. Shipping a television will require different paperwork, duties, and taxes than shipping an accounting statement, for example.
Here is a list of the most common types of shipments:
Documents Only
Gifts
Personal Effects / Personal belongings
Food, Chocolate, Candies
Samples
Advertising material
Repaired Equipment
Temporary imports (i.e., trade shows, exhibits, etc.)
Permanent or Sold Goods
Prohibited & Restricted Imports US to Australia
The list of restricted and prohibited items changes often, so prior to sending your package, it's best to check here. Restricted goods may be allowed in, but there are rules, limits, and restrictions that govern their entry into Australia.

Prohibited Products US to Australia
Fresh fruits and vegetables
Homemade food
Unscanned meat vacuumed sealed meat, and foods containing meat
Pet food and treats
Weapons, firearms, and ammunition
Asbestos
Pornography and obscene materials
Ceramicware with heavy metals such as lead, cadmium
Suicide devices
Restricted Products US to Australia
A partial list of restricted goods entering Australia includes:
Human ashes
Wooden items
Children's toys and graphic materials (like watercolors and crayons) with excess amounts of heavy metals, such as lead and arsenic
Tobacco products, including oral snuff
Goods bearing either 'ANZAC' or the Australian flag and/or the coat of arms
Laser pointers with a strength of greater than 1mW
Questions about Shipping from the US to Australia
What does it cost to ship to Australia?
The cost to ship to Australia will vary based on the weight, size, and destination city within Australia.
Obtain real-time price comparisons for parcels to Australia by visiting our shipping calculator here.
What is the cheapest way to ship to Australia from the US?
You can find the cheapest way to ship to Australia by using the Shippn platform to get price comparisons with all the major carriers. You can then save even more (up to 70% off the list price of the carrier) by shipping your boxes through Shippn because of their group buying power. Find the cheapest way to ship to Australia here.
Does FedEx ship to Australia?
Yes, they do. FedEx has a few shipping options to Australia such as International Priority or International Economy.
To find out cost and delivery times, simply use the Shippn Instant FedEx Shipping Cost Calculator found here. Shippn provides preferred pricing with FedEx so you can save up to 70% off the FedEx list price by shipping your parcels directly with Shippn.

Does UPS ship to Australia?
Yes, they do. You can send your boxes with UPS through Shippn and save up to 70% off the list UPS price.
What is the best way to ship to Australia?
Shipping internationally can be very difficult so it is recommended you use a platform like Shippn that is designed to help shipper's of all levels. The Shippn platform will guide you through best practices around shipping to various countries, including Australia, and help you find the best way to ship your packages there.
Is there express shipping to Australia?
The carriers on the Shippn network do provide express shipping options to Australia. Pickups and deliveries can happen in as little as 3 business days. View all express shipping options to Australia.
What can I send to Australia?
The list of items that can be shipped to Australia changes often so it's always best to check the official customs page here. A summary of what is prohibited and restricted can be found above.
How long does it take to ship from the US to Australia?
Delivery times will vary by company and delivery option chosen. You can have your parcels delivered as early as 3 business days with 5-8 business days as the standard delivery time frame. There are slower and more economical services such as the post office but they can take as long as 2-3 months to deliver your items.
For other questions, you can contact Shippn teams.