Here is all you need to know about Quest 3 and Smart Glasses and more
Discover the next frontier of tech with Quest 3 Smart Glasses. Melding virtual and augmented reality, these glasses redefine immersive gaming and practical applications. Step into a new dimension of endless possibilities
Meta Quest 3: A groundbreaking Virtual Reality (VR) headset endowed with next-level passthrough technology Quest 3 a superior resolution displays, and unparalleled graphics. Intriguingly, the Qualcomm Snapdragon XR2 Gen 2 chip powers this device. Retailing at $500, it comes with a six-month Quest+ VR subscription.
Ray-Ban Meta Smart Glasses: These avant-garde smart glasses possess livestream capabilities and a 12-megapixel camera. Astonishingly, the device offers over 150 design permutations. Pre-orders commence at $299.
Availability Milestones: Meta Quest 3 is already on the market. Conversely, Ray-Ban Meta Smart Glasses will become available on October 12, and Xbox Cloud Gaming's new features are slated for a December release.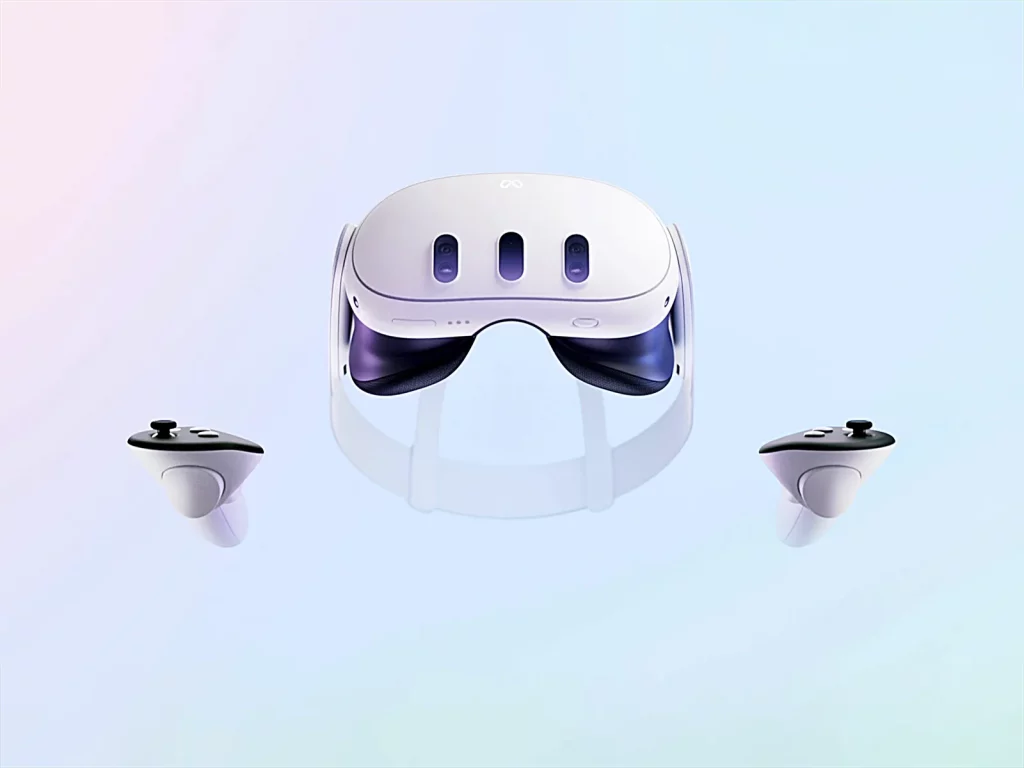 Introduction: A Paradigm Shift in Digital Interaction
Meta Platforms Inc., previously Facebook, captivated its audience at the seminal annual Connect conference. The event showcased an array of pioneering products and features set to redefine the future landscape of augmented and virtual reality, along with artificial intelligence (AI). In this comprehensive blog post, we dissect the most salient announcements, ranging from the technologically advanced Meta Quest 3 headset to the Ray-Ban Meta smart glasses and beyond.
Meta Quest 3: Elevating Virtual Reality
Initially delayed by 30 minutes, the conference subsequently reached its zenith when Meta revealed the Quest 3. This latest headset iteration offers an unprecedented immersive experience through:
Revolutionary Passthrough Technology: Features a tenfold increase in pixel count compared to its antecedent.
High-Caliber Graphics and Resolution: Singularly propelled by the Qualcomm Snapdragon XR2 Gen 2 chip.
Expansive Field of View: Includes a 110-degree field of vision to enrich user immersion.
Additional Quest 3 Features
Moreover, the Quest 3 introduces "Headspace," a virtual mental playground, along with "augments" to personalize your tactile environment.
---
Ray-Ban Meta Smart Glasses: Reframing Wearable Tech
Meta aims to subvert the initial tepid reception of its smart glasses with the new Ray-Ban Meta iteration. These spectacles come imbued with:
On-the-Go Livestreaming: Effortlessly stream live content to Facebook and Instagram.
User-Alerting LED: An illuminative LED alert activates during recording.
---
Conclusion: The Frontier of Digital Evolution
In summary, Meta's Connect conference unfolded as a formidable display of hardware and software ingenuity, set to revolutionize our digital interactions. With the launch of the sophisticated Quest 3, reimagined Ray-Ban smart glasses, and breakthrough AI algorithms, Meta unequivocally sets a new industry standard.