Anything made in Germany is generally regarded as top-quality. The range is wide, but, starting from German cars to their beer, stainless steel crockery, and pot sets as well as Bratwurst, Germans have it all on lock-down. Now, imagine completing your quest for the best products by throwing in a couple of German popular skincare brands.
You can buy these in bulk and use an internationally available German Shippn host to buy and ship from Germany.
With international package delivery facilitated by forwarders, the window to German skincare products is as wide as you choose to open it. If you've been fortunate enough to have a couple of German brands in your home, then you'll appreciate the meticulous finish and sturdy build. That quality is unwavering even when it comes to common commodities such as makeup and beauty products. With online shopping using a German address
There are no restrictions on what can be shipped your way (only state cross-border limitations apply).
You get exposed to a wider range of products as soon as they are released.
Shop just like the locals without the restrictions usually introduced together with shipping limitations.
Buying presents and not having to worry about the recipients seeing them beforehand is possible. International forwarders can get it all delivered to the giftee's address.
Top 10 German Makeup Brands
You too can achieve the effortless fresh face spotted on many Germans who take the time to care for their skin. Here are some cosmetic brands that are worth your time and effort in your next search:
Zoewa
When considering German makeup brands of note, Zoeva is one of the leaders. The brand doesn't conduct cruel animal testing, their vegan-friendly products are made completely from natural ingredients. Zoeva has sizes to suit all needs. If you're a frequent traveler and would like compatible brushes and creams, then this brand will work just fine.
A4
The A4 Health and Beauty brand comes as an answer to serious flawless skin prayers. The holistic program focuses on both body and soul. For your personal happiness, consider this brand. Divided into two, there is the A4 cosmetics (luxurious skin care) and A4 Nutricosmetics (Innovative Beauty Drinks), when used simultaneously, these two focuse on the natural stimulation and renewal of skin both internally and externally.
Art Deco
Art Deco joins our list as a favorite amongst German cosmetic brands. They are the most affordable and popular among middle-aged ladies who love their skin but don't have the fortunes to shell out on more expensive brands. The brand has a clever 'fill in the box' type of shopping where buyers get an empty beauty box and select the shadow or blush of their choice. If you're looking for affordable high-quality waterproof makeup, then this brand is your answer.
Lavera
Made for those who want to perfect and protect their skin, Lavera is a brand trusted by many. They use natural products for preparation, something we've come to expect from top German beauty products. Their new hydro effect skin care products leave one with a fresh, radiant, and crisp complexion. Shop Lavera for products with high-tech ingredients, a German forwarder will have it delivered to your preferred address.
Sans Soucis
If you're looking for beauty brands that are strong on hydration, then Sans Soucis is the perfect purchase. Particularly, their Moisture Deep Moist Depot Wake Up and Glow cream and the face masks are filled with antioxidants and hydration. The products are perfectly sized to carry in any bag or even wallet for a quick skin wake-up call.
Und Gretel
The brand has some of the best German skin care products. Good news, any purchases totaling €50.00 and above get free delivery within Germany. You can have your forwarder keep the receipts in case you want to return or exchange some of the purchases. Buy high-quality products for the complete facial that you've always desired.  With Und Gretel, the facial wear you buy comes with Und Gretel cotton bags and irresistible gifts.
Weleda
If you'd like to take solace under nature's pharmacy, then Weleda will be the perfect platform. They have a Beauty, Health, and Family Section. Purchase your oral care Weleda range for yourself and the entire family and never have to worry about carcinogens. All products are classified under different sections for men, women, and children to easily find what they need. Visit the site, add to cart and sign up with a forwarder to help handle and ship from Germany to your home.
Dr. Gauschka

Has your skin recently faced harsh weather and breakouts? If the answer is yes and you would love to give your skin a new lifeline, then the Dr. med. Hauschka's 28-day cure is the product you've been looking for. With package forwarding from Germany, you get to purchase the day and night cure that will strengthen and rejuvenate your skin in no time. Other products from this brand are for personal hygiene, makeup, medical care, and cosmetics.
MawiLove
Made to be a designer skincare range, the MawiLove serum products understand that there is no skin like yours. As a top-notch product, your skin will love the Eye Serum, CEO Serum, Amino Lifting BH3 Serum, 24 Hour Anti-Aging Cream, and other products. You basically apply nutrition and care to your skin to last around the clock. If you have super sensitive skin, then this product is perfect for you.
Farina1709
Not everything on our list of German skincare brands is strictly available to buy from Germany. For example, Farina 1709 is also available to easily purchase on Amazon. Farina is most popular for their Cologne and you too can smell just as exotic. The brand has perfected and changed the scent over the years, but Farina's main product remains widely popular and loved as the cologne from Cologne.
Makeup for Skincare
If you're to use any of these products and you really like the results, then you should consider getting more German branded makeup products. There is nothing more important than self-care and investing in self. Get yourself full ranges and arrange with a German package forwarder to get your buys delivered to your home country. If the quality works miracles for your face, then don't compromise, start budgeting for the makeup skincare brands and shipping fees. Your skin will thank you later!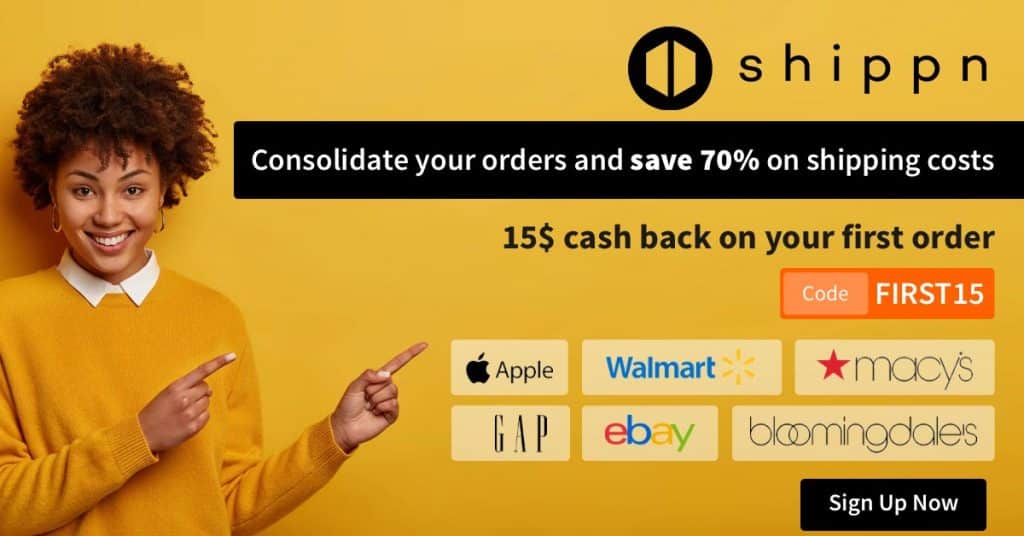 Shippn is a trusted community in package forwarding and assisted purchase services. We have delivered millions of packages to people just like you, living outside the United States of America, helping them secure the top sales across thousands of stores. You can simply ship the package to our hosts' addresses, and they will forward it to you.