If you love online shopping and are always on the lookout for trendy outfits, then you've probably heard of Shein. It's a popular online store that sells fashionable clothing, shoes, and accessories for women, men, and kids. In this article, we'll guide you on how to shop from Shein US and get your orders delivered to your doorstep.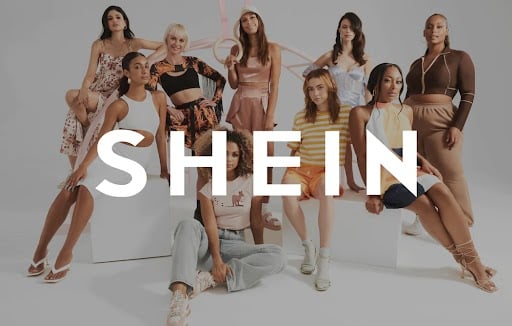 What is Shein?
Shein is an online fashion store that originated in China and has now expanded to different countries worldwide. It's known for its affordable and trendy clothing options that cater to all sizes and styles.
Why is Shein so popular?
Shein has become increasingly popular among fashion enthusiasts because of its affordable prices, wide range of clothing options, and quick turnover of new styles. It's also known for its frequent sales, discount codes, and free shipping offers.
Does Shein ship internationally?
Yes, Shein ships internationally to over 220 countries worldwide, including the United States.
How to buy from Shein's US store?
To buy from Shein's US store, you can simply visit their website and start shopping. Make sure to select the US store option to view prices in US dollars and to ensure that the items are available for shipping to the United States.
Yes, Shein USA does ship to package forwarders, but you'll need to check with your chosen package forwarder to ensure that they can receive your Shein order and handle the international shipping process.
How long does Shein take to ship?
Shein typically takes around 7-15 business days to deliver orders to the United States, depending on the shipping option you choose at checkout.
Shein USA Shipping Prices
Shein USA offers free standard shipping for orders over $49, with a shipping fee of $3.99 for orders under that amount. They also offer express shipping for an additional fee.
Trending categories on Shein.com
Shein.com offers a variety of trending categories that include dresses, tops, bottoms, swimwear, activewear, and more. You can filter your search by size, color, style, and price range to find the perfect outfit for you.
What if I want to return my Shein.com orders?
If you want to return your Shein.com orders, you can do so within 45 days of receiving them. You'll need to fill out a return form and ship the items back to Shein's US warehouse. Once they receive and process your return, you'll be refunded the purchase amount.
How does Shippn ship from Shein to my country?
Shippn is an international package forwarding service that can help you shop from Shein USA and get your orders shipped to your country. They offer a personalized shipping address in the United States, where you can have your Shein orders delivered.
How Does Shippn International Package Forwarding Work?
Shippn International Package Forwarding works by providing you with a US-based shipping address, which you can use to shop from Shein USA. Once your orders are delivered to the address, Shippn will consolidate your packages and ship them to your country.