A healthy, balanced diet is the best way to get all the nutrition you need; however, sometimes a supplement can help to boost your intake or help to meet your needs, especially if you have a deficiency. A multivitamin can help to fill in any nutritional gaps in your diet and prevent deficiencies.

Other products, such as probiotics and omega-3s, are more specialized and benefit specific health concerns such as gut function and heart health. If you're considering adding a supplement to your routine, it's best to check in with your healthcare provider to ensure it's safe and beneficial for your individual health needs.
What to Look for in a Supplement
Health Goals:
Similarly, you'll want to think about your health and wellness goals when choosing a supplement. If you wish to support bone health, a mix of vitamin D, calcium, and magnesium might be a good option. If you want to improve your mood, digestion, or athletic performance, there are certain supplements formulated to offer support. It all depends on what you're hoping to achieve and what is appropriate considering your individual nutrition needs.
Supplement Form:
If you prefer not to take a pill every day, look for supplements that come in gummy, lozenge, tablet, or liquid form. Always take a look at the ingredient list to ensure that the product is low in sugar and contains adequate levels of the vitamin, mineral, or supplement you're looking to add to your diet.
It is very easy to shop from abroad with Shippn. If you are still not a member of Shippn, you can register now, here.

Sign-up now and get your local address from anywhere in the world. Start shopping from more than 20 countries including the USA, let us deliver your order to you in 5-7 days regardless of where you live!
The product is versatile and can be used by men or women of any age, although it may not be optimal for those over 55, and pregnant women should always take a prenatal. It can be taken any time of day and is gentle enough to be taken on an empty stomach.
MegaFood is known for its dedication to real food ingredients and an obsession with quality. The supplement is tested for over 125 herbicides and pesticides and is free of gluten, dairy, and soy. It is also Non-GMO Project Verified, Certified Glyphosate Residue Free, and Certified Kosher.

When looking for the best fish oil supplement, consider Nordic Naturals Ultimate Omega. The soft gels are made from the highest quality ingredients, contain potent omega-3s, and are easy to take with no fishy aftertaste. They have a fresh lemon taste and are made from 100% wild-caught sardines and anchovies.
Each two soft gel servings contains 1280 milligrams of total omega-3s with 650 milligrams EPA, 450 milligrams DHA, and 180 milligrams of other omega-3s. The Non-GMO Verified supplement is Friend of the Sea certified and third-party purity tested. If you're not a fan of swallowing pills, Nordic Naturals offers the same product in liquid form.
Magnesium is an important mineral that supports bone health, heart health, and normal digestion. Magnesium supplements come in many forms, including magnesium citrate, a highly bioavailable, easily absorbed form that can help to replenish magnesium levels and alleviate constipation with its natural laxative effect. Pure Encapsulations Magnesium Citrate capsules offer 150 milligrams of magnesium per capsule. Known for its highly pure supplements, Pure Encapsulations is a trusted brand that provides superior quality vitamins and minerals.
Slow FE's high-potency, slow-release tablets replenish iron levels without common gastrointestinal side effects such as nausea and abdominal discomfort. The controlled release system delivers iron to the body slowly, which is gentler on the stomach. Each easy-to-swallow pill provides 45 milligrams of elemental iron, which is equivalent to 142 milligrams of ferrous sulfate, a common form of iron.
A diet rich in whole grains, fruits, and vegetables is likely high in fiber, but for those who can't eat certain foods or need help with digestion, a fiber supplement may be helpful. If you're looking for the best fiber to keep you full and promote digestive balance, Renew Life's Organic Triple Fiber product is an excellent option. The USDA Organic powder combines non-GMO flaxseed, oat, and acacia fiber to offer a blend of both insoluble and soluble fibers as well as protein. The dairy-free, gluten-free, and soy-free product provides 3 grams of dietary fiber and 2 grams of protein per scoop.
Probiotics are known for their beneficial bacteria which may improve the gut ecosystem and everything from skin health to immune function, and even mental health.
For an effective, widely available, and affordable probiotic, consider Culturelle's Daily Digestive Probiotic. Each easy-to-swallow, once-daily capsule provides 10 billion CFUs of Lactobacillus rhamnosus GG, a well-studied probiotic. They also contain inulin, a prebiotic that acts as food for healthy bacteria.
Vitamin D is an important vitamin that supports mood, bone health, and immune function. Although the body naturally makes vitamin D with sun exposure, it can be a challenge to meet the recommendation of at least 600 IUs of vitamin D per day. Taking a supplement such as Nordic Naturals Vitamin D3 can help you to meet your daily goal. Each once-daily soft gel provides 1000 IU of D3.
With 20 grams of collagen per two-scoop serving, you'll get a good bang for your buck with this powder. It's sourced from grass-fed, pasture-raised cows kept in alignment with the Global Animal Partnership 5-step animal welfare rating standard, so you can feel good knowing you're getting a high-quality product.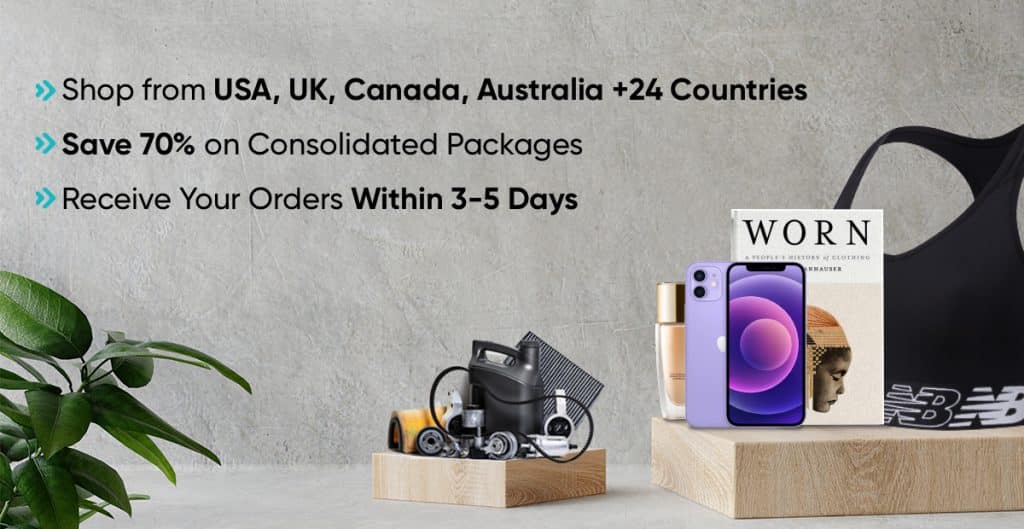 Shippn is a trusted community in package forwarding and assisted purchase services. We have delivered millions of packages to people just like you, living outside the United States of America, helping them secure the top sales across thousands of stores. You can simply ship the package to our hosts' addresses, and they will forward it to you.

It is effortless to shop from abroad with Shippn. If you are still not a member of Shippn, you can register now, here.

Sign-up now and get your local address from anywhere in the world. Start shopping from more than 25 countries including the USA, let us deliver your order to you in 1-5 days regardless of where you live!

Use the "WELCOME15" code to get a $15 discount on your first order with Shippn.