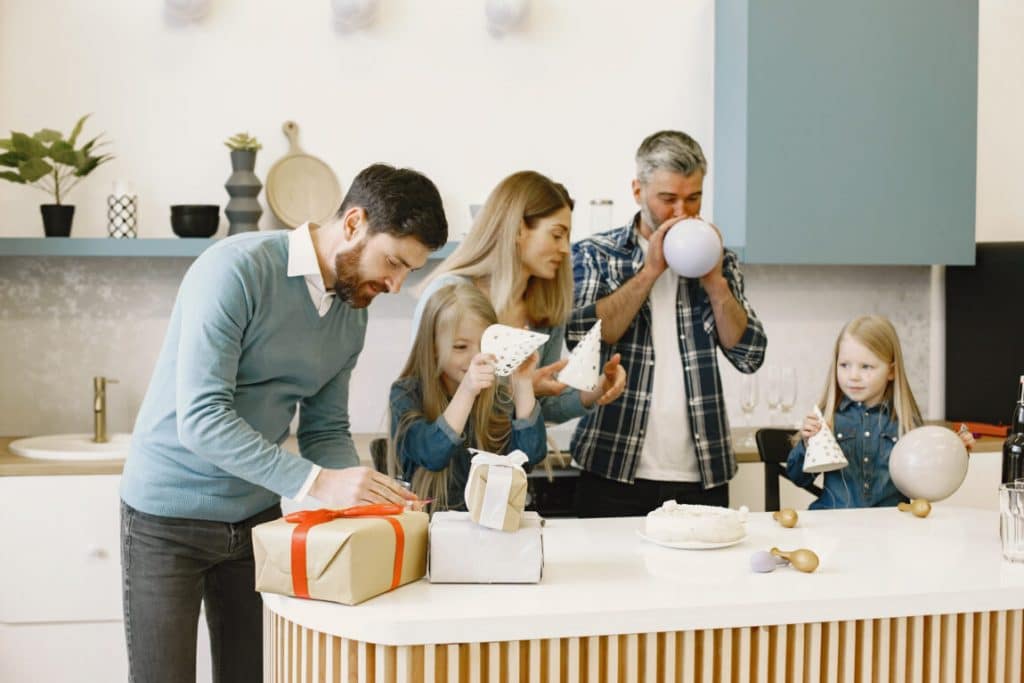 If you don't want to spend new year's eve outside and want to spend it at home with your family, you should find different activities to make this special night fun and enjoyable! Although some say that it is much more enjoyable to have fun outside on New Year's Eve, a New Year's Eve spent at home can also be quite entertaining and memorable.
If you are looking for activity suggestions; You can spend a perfect New Year's Eve with different activities in this list we have prepared for you. All you have to do is choose fun New Year's Eve activities that suit your family members' tastes and let the night flow!
A Beautiful Dinner with Family Members
One of the activities you can do on New Year's Eve is to have a long and nice dinner with your family. Dinner, where you will relieve all the tiredness of the year and spend pleasant and enjoyable hours with a beautiful table setting and delicious food, can be counted as the beginning of fun activities you will do later. It will be perfect to start the night with a dinner with lots of laughter with your family at a perfect Christmas-themed table.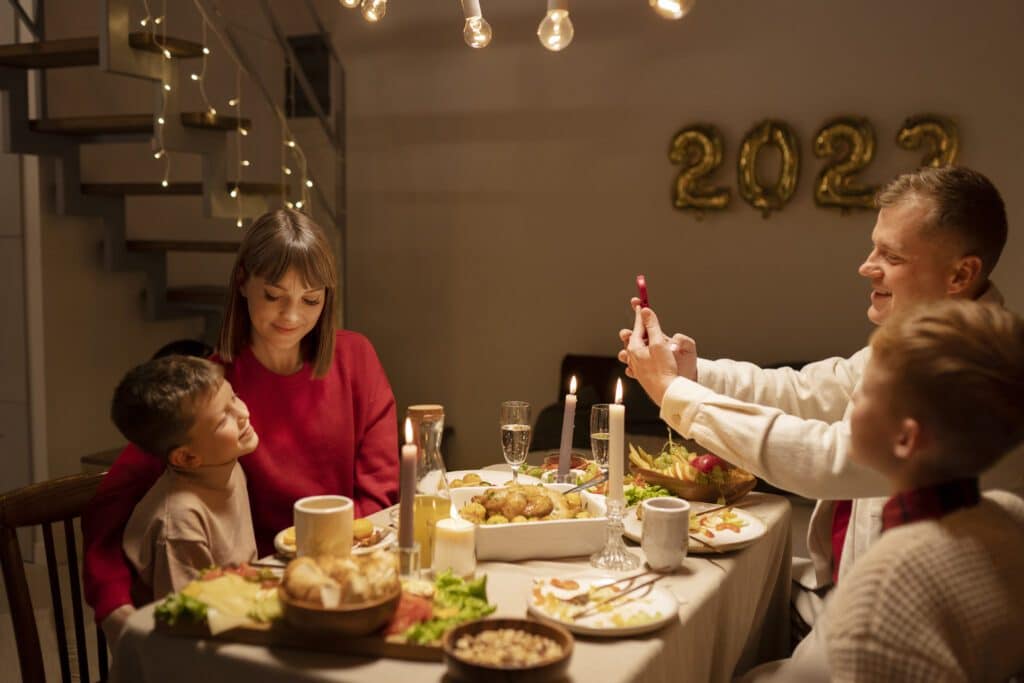 Have a Karaoke Party
Don't you have a beautiful voice? This is not important! The karaoke party, which is one of everyone's favorite New Year's Eve activities, will burst the house into laughter. Singing any song or singer you want with your family and turning this activity into a karaoke party can increase the energy of the house!
If you want, you can buy a karaoke set for New Year's Eve, or you can organize a karaoke party by downloading various applications with the facilities at home. You can even play karaoke-mode songs from different streaming platforms without downloading an app. If you are looking for a fun activity with lots of laughter, a karaoke party should be one of your first choices.
Watch New Year's Eve Themes Movies
How about a Christmas-themed movie that will keep your family warm?
You can create a pleasant family atmosphere with Christmas-themed movies, each more beautiful than the other, especially after the meal, set up in front of the TV, accompanied by popcorn and nuts.
When it comes to activities to do with the family on New Year's Eve, watching movies is not on most people's lists. However, a Christmas movie that will warm your heart can be the most memorable moment of New Year's Eve.
According to your own preference, you can choose a Christmas-themed movie in the genre of family, comedy, or romantic comedy. We recommend you choose one of the classic cult movies: You can spend a nostalgic night with your family with famous movies such as Home Alone, Elf, It's A Wonderful Life!
Play Board Games
Christmas board games are one of the indispensable activities of the New Year celebrated in every home. You can spend a night full of laughter and competition by playing Trivial Pursuit or Risk, Monopoly, or Scrabble.
It is in your hands to increase the laughter of the night with different board games and to spend quality time with your family! You can also surprise family members by trying different board games. There are many different styles of board games, either strategy-based or puzzle-oriented. However, before you buy any board game, you need to know if this game is suitable for your family members' tastes. Otherwise, this activity that you believe will be fun can be quite boring for other family members!
For your all order all around the world, Shippn is here to help you reship your orders to your doorstep.
Use the "CHRISTMAS10" code to get a 10% discount on your order with Shippn