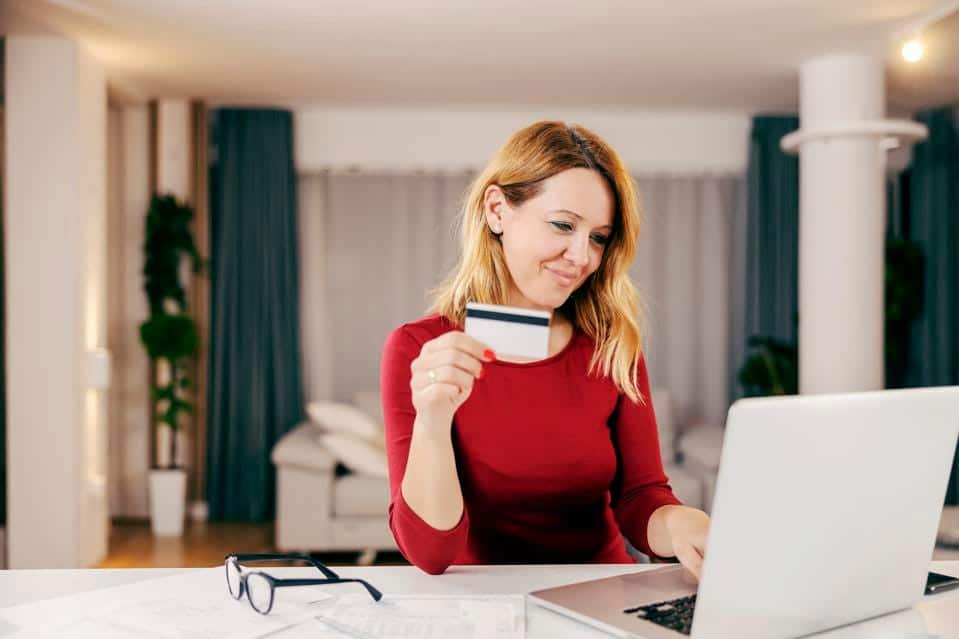 As retail evolves, innovation, experimentation and adaptability are required traits for any brand to remain viable. The accelerated transition to omnichannel retail and marketplaces since the onset of the pandemic has forever altered the retail industry. These shifts were accompanied by a series of considerations for brands across all aspects of their business, including product, inventory, pricing and advertising. Maximizing the opportunities within these areas has become increasingly complex to navigate, necessitating a continual reevaluation of strategy, a lens into relevant consumer and technology trends and a space for technology and innovation.
Shopping Has Become "Always-On"
E-commerce has evolved into an "always-on" blend of active and passive moments. Consumers are constantly exposed to new brands and products through "content to commerce" experiences as they browse the web or their social feeds. Platforms such as Instagram and TikTok are fueling discovery and purchase of private labels, digitally native brands and global leaders alike, as "couch commerce" takes root. In fact, 77% of millennial and Gen Z shoppers reported shopping on social media platforms this year.
However, even with more shopping channels proliferating, competition is cluttering the e-commerce landscape making brand discoverability difficult. To compete, traditional retailers are growing their private label brands and presence. Digitally native brands are making waves with the latest innovations and market leaders are increasing spending to drive impact and impressions.
Increased competition and other industry challenges from 2021 will continue this year. As a result, brands must find ways to integrate ads and experiences across platforms, create engagement and present their product stories in compelling ways that attract active and passive shoppers. Brands that create access to quality audiences, robust data and targeting and a strategic mix of content, ad types and placements will be the beneficiaries.
For A Post-Cookie World, Apply Marketplace And RMN Strategies
Marketplaces will undoubtedly thrive in 2022 as consumers prioritize access, assortment and convenience. Furthermore, Amazon will continue to propel e-commerce growth. Yet, with shoppers turning to Amazon for product information, the platform is as much a search engine as a marketplace. According to a recent consumer behavior survey, Amazon is the No. 2 search engine behind Google, and 62% of consumers report their shopping journey begins on Amazon. This is critical for brands looking to connect with consumers. Amazon has the first-party data to enable precise audience targeting throughout the purchase journey. As Apple and Google limit the prevalence of cookies, ad personalization and cross-platform tracking will diminish; platforms with first-party capabilities will be in demand.
To capitalize on this opportunity, retailers have created retail media networks (RMNs). RMNs allow brands to reach in-market consumers with targeted placements across a retailer's owned channels, leveraging their first-party data. In 2021, RMNs permeated the industry, led by well-known players, including Instacart, Home Depot, Target and Macy's. While both RMNs and marketplaces should be explored for brand and audience fit, they both require resources for experimentation and analysis to understand the unique requirements and KPIs.
Both marketplaces and RMNs should have a prominent role in 2022 brand plans because they have first-party data and a key role in the purchase decision journey ­— critical levers in a cookie-less world.
The Age Of Voice Shopping And Video Ads Is Upon Us
Advertising is critical for discoverability and consideration, particularly on crowded marketplaces like Amazon. According to the same consumer report noted above, 60% of consumers have purchased from new brands due to advertisements on the platform, and approximately 50% of shoppers reported buying top-promoted products in search. With 100% of brands seeing value in Amazon ads, competition for shoppers' attention in 2022 will be fierce.
Luckily, new ad types are emerging to help brands stand out while integrating into the behaviors of the consumer. For example, ads on Alexa-enabled devices will allow brands to connect with consumers in a medium where they can purchase in the moment with voice commands. The expansion of ads to streaming TV allows consumers to add items to their cart with their TV remote, and podcasts experiencing explosive growth represents an opportunity for brands to sponsor, advertise within or create their own to draw in consumers. Advertising placements and formats should be designed to fit the way consumers choose to explore and transact, and 2022 is the perfect time for brands to experiment.
Explore Virtual Worlds And Crypto Payments
The gaming industry spearheaded the creation of virtual realities in which people interact, co-create and transact. The recent rise of virtual worlds, such as Decentraland and The Sandbox, which host million-dollar deals with crypto tokens, along with Facebook's rebrand to "Meta," continue to show the allure of the metaverse and cryptocurrency. In fact, Capgemini predicts that crypto payment adoption will grow by 45% in the next two years.
These innovations make way for interconnected virtual environments where users can consume content, purchase digital and physical products and enjoy experiences using cryptocurrency as payment. While still nascent, brands can experiment with how this evolving ecosystem can apply to their business. For example, Nike partnered with Roblox to bring Jordan sneakers into the online game Fortnite and recently acquired RTFKT, an NFT studio that creates digital collectibles and virtual sneakers. In 2022, brands should explore the potential of the metaverse via entry points such as collectibles (NFTs), virtual products or experiences or mixed reality (AR or VR) on their website. Brands that master these innovations early will create an advantage in visibility and engagement with the key demographic groups of Gen Z and Gen Alpha.
Develop A Holistic View Of Your E-Commerce Strategy
Innovation, experimentation and agility are vital for brands in 2022, but what works for one company will not work for another. Those who keep apace of the latest trends understand how they may apply to their business holistically and experiment with a mindset to learn will yield the greatest consumer connections in the new year and beyond.
https://www.forbes.com/sites/forbestechcouncil/2022/02/10/2022-is-the-year-of-always-on-shopping-retail-media-networks-and-cryptocurrency/?sh=7f32c8106e33