Summer is ending and the school season is getting closer. So now, students, parents, and teachers are in a rush to go shopping for school supplies. Notebooks, school books, pencil cases, erasers, rulers, pencils, markers, and all kinds of things that come to your mind when you think about the school season are taking their place on the shelves of shops and stationaries, and there are lots of stuff that is pretty new to our eyes. After all, everything around us keeps changing.
The New Age of Stationary
As you may have noticed, the school supplies are on a completely different level compared to the past when students spent the whole school year with a single pen. However, nowadays school supplies have a new purpose, motivating students. The basic materials we use daily represent a whole new aesthetic among teenagers. Most students claim that being surrounded by aesthetically pleasing things actually motivates them to study, whether it is a pastel color pencil or a pencil case inspired by a popular TV show. Do not forget to take a look at our list of new generation school items.
Take a look at those items tool
If you want to go to school with a basic but not so plain backpack, this backpack might be the one for you.
If you did like the spider-man backpack, but are looking for a pinker and feminine backpack, we believe this one will fit your tastes.
If you ever happen to miss summer during the school year, those notebooks will make you remember it.
With these mini notepads that come with a puffy cover, taking notes will be easier and cuter.
In this supply kit, you can find a pencil sharpener, scissors, stapler, staple remover and staples, and a tape dispenser. Therefore, this kit basically contains all the things you need for school.
With the help of those markers, you can both draw and write anything you want. The duality of those pencils shows itself both when coloring and taking notes.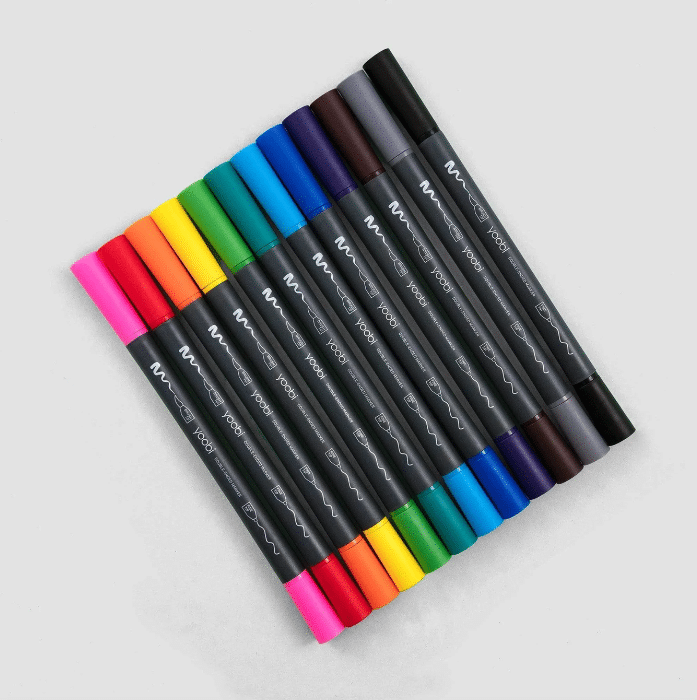 This school bus-shaped pencil case also has some marvel characters' small illustrations on it. With its size, you can carry any pencil you have with you.
It has all your favorite superheroes on the snap lid and a spoon and fork on the inside.
You'll be making excuses to look at it and keep yourself hydrated!
Twin inside pockets holds loose notes and handouts. Add your own personal spin or note inside our plastic clear cover.
Were You Aware of How Much Can You Save Up With The Help of shippn.com?
It is essential for students to make sure that their school supplies are both sustainable and valuable. And it may be hard to find the items you will happily use during the school year while guaranteeing that those said supplies will last longer and be easy to use in the local shops or stationaries. On top of that, it is even quite annoying to be stuck within the borders of your country. You may want that cute pencil case from Japan, but too bad, shipping terms are really not in your favor. And that is when shippn.com comes in handy.
With the help of shippn.com, you can shop from anywhere in the world. With cheap shipping prices, shippn makes international shopping affordable for anyone who is interested. Were you aware of the fact that if you use shippn for shipping services, your shipping fee would be 80% less than what you would normally pay for an average shipping service? Now that you know, there is no reason for you to not use the advantageous services of shippn.com. You can access Shippn's shipping services by signing up here.